Dreaming of demons can be a very frightening and scary experience! If you are having dreams about demons, it's important to understand what might be an underlying cause to the dream.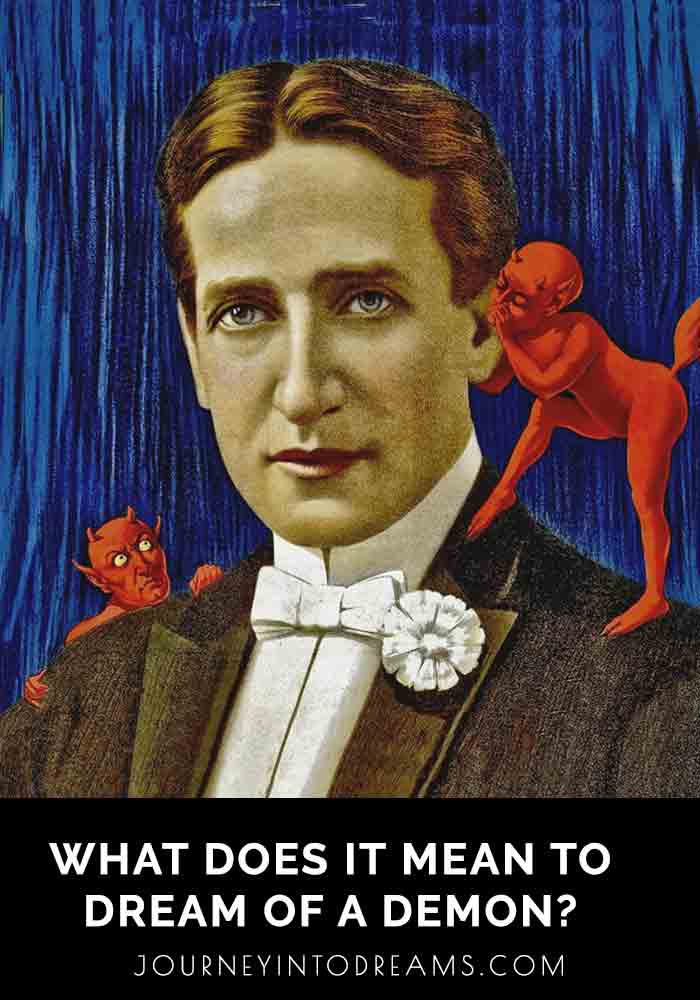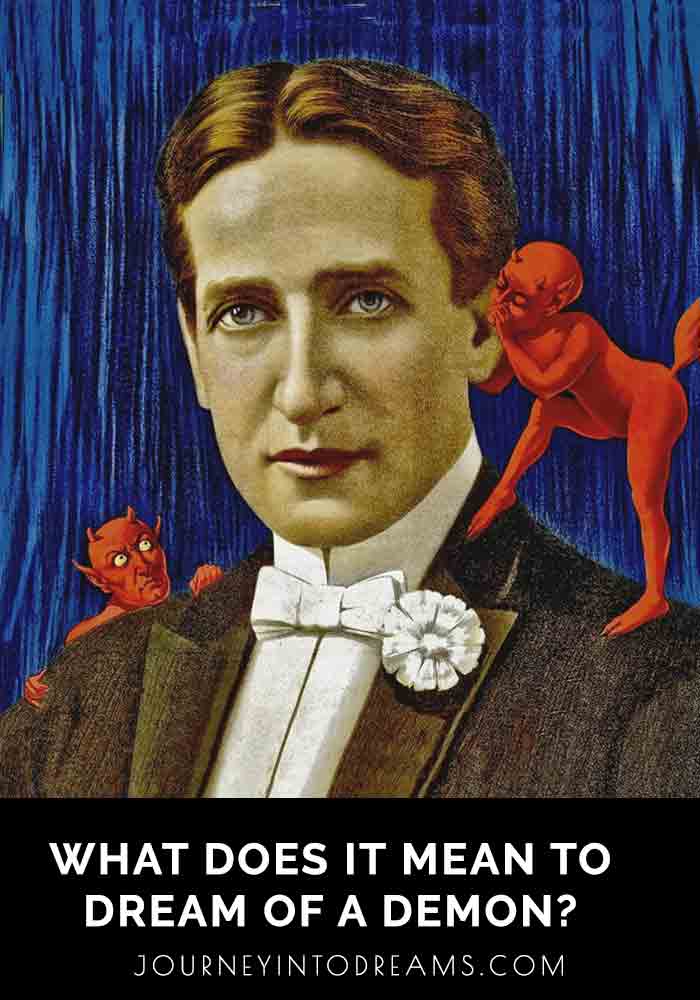 What Does a Demon Mean in a Dream?
Demons are most commonly described as evil entities that are thought to cause fear, misery, and guilt. Many people believe that a demon purposely intends to torment people for its own enjoyment.
Symbolic Meaning of Demons
In most cases, a dream of a demon is not necessarily a dream where an evil spirit is coming after you. For most people, seeing a demon in a dream is merely a manifestation of your own self trying to communicate an important message.
If you dream of demons or other evil entities: This is typically symbolic of guilt you are harboring over past actions that were dishonest or hurtful to others and serves as a call to change your behavior.
If you dream of being chased by a demon: This could indicate that you are having fear or anxiety in some waking part of your life that relates to your past. Try to identify what event from your past could still be causing you upset and work to resolve it.
If you dream you are demon possessed: When someone becomes demon possessed they loose all control over their words and actions. Their life is no longer their own but is lived by the demon within. If you dream you are demon possessed this is a strong indicator that you are feeling helpless and out of control of your own ability to live your life.
If you dream of battling a demon: If you are engaged in battle with a demon in your dream this suggests that you are taking steps to overcome some major challenge in your life, perhaps and addiction or a pattern of negative behavior.
If you dream of defeating a demon: Dreaming of beating a demon means that you have overcome some great challenge that was causing you fear, upset or guilt in your waking life. You will notice in the days that follow that you feel stronger, freer and have more joy than prior to this dream.
Lastly, if you believe that your dream was not really a dream and that demons are present and interfering with your life you may wish to seek professional help. If a demon in a dream or other type of vision is urging you to hurt yourself or others, it is critical to seek help immediately. You can call a crisis hotline number
Many different medications or even medical conditions can produce illusions of a demonic presence.
It is also very possible for highly spiritual and intuitive people to be able to sense negative entities.
It is important to be able to recognize when a dream is just a dream or if it is an illusion or actual evil presence invading your life.
---
Have you recently dreamt of a demon? What do you think it means as it pertains to your life? Please share your experiences in the comment section below.