Last Updated on August 19, 2021
The Scorpio zodiac sign covers everyone who is born between October 23 to November 21. If you or someone you know is a Scorpio, keep reading to find out more about the different Scorpio personality traits in this in-depth personality profile.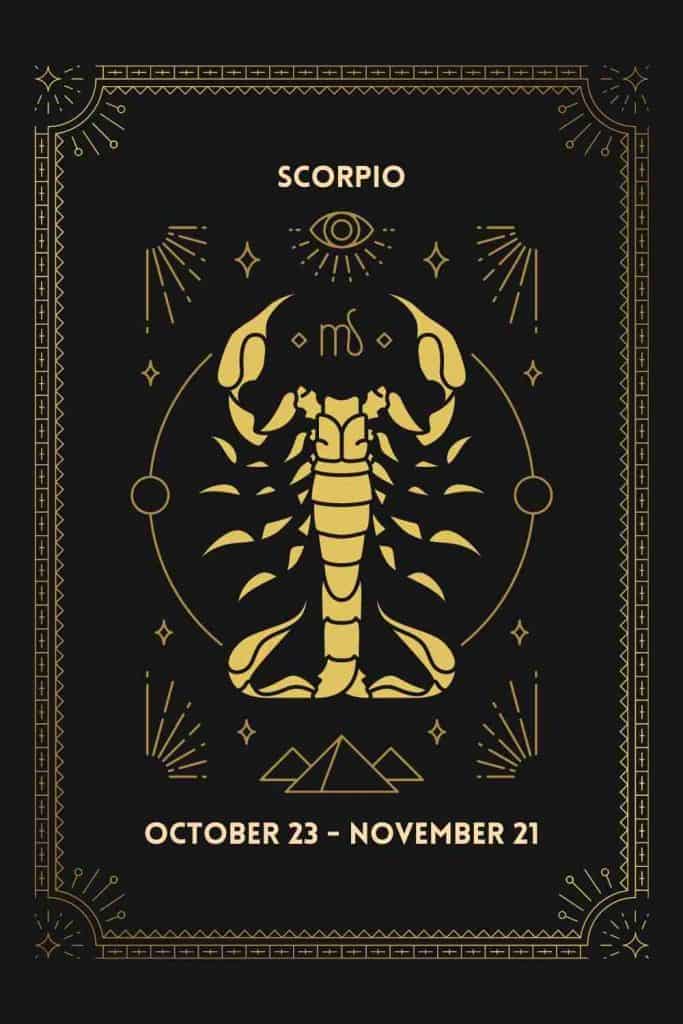 The symbol for the Scorpio is a scorpion, however there is more behind this. In Arabic and Latin, the real symbol is "Heart of the Scorpion". They believe the creature represents their journey into the underworld, and the transformation of a scorpion facing inner demons into a spiritual human, free of fear and worries.
This signifies the Scorpion – a creature that is very loyal, holds grudges, yet does not show its stinger until it's ready to attack.
The planet Mars rules the Scorpio zodiac. Mars is the planet of action, so Scorpios are generally known as aggressive, energetic, and passionate. As a water sign, Scorpio personality traits are intense, passionate, and deeply emotional.
Scorpio Positive Personality Traits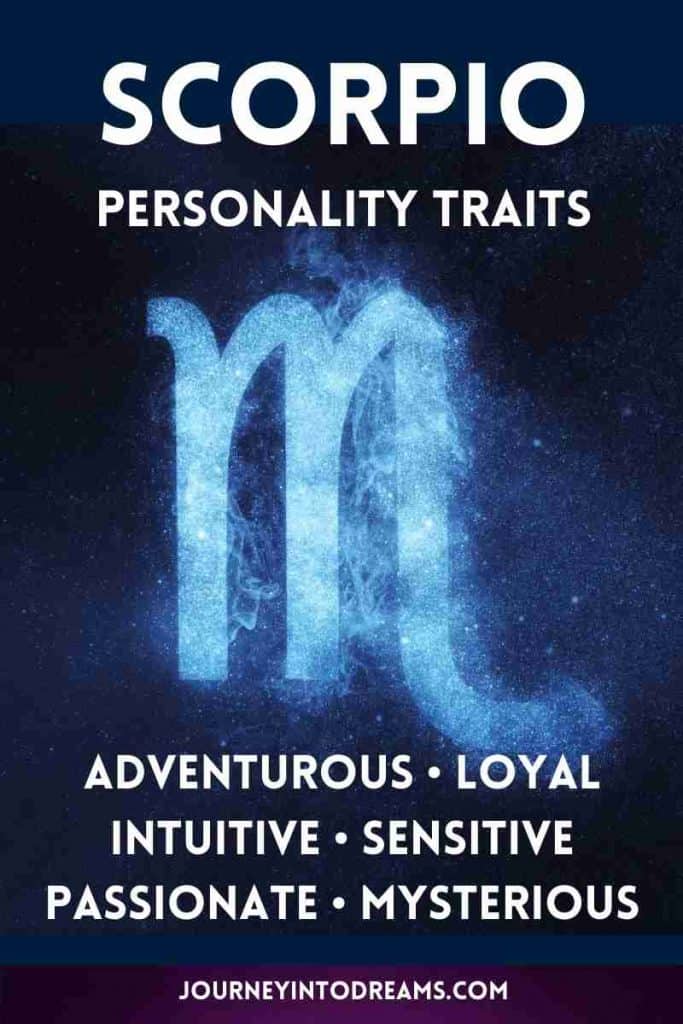 Let's look in detail at some of the positive personality traits of Scorpio.
Mysterious
Scorpios tend to be very mysterious. They have a hard time trusting others, and often don't share any secrets or personal information until they know they can fully trust a person. This makes it hard for anyone to get to know them well, and also closely bonds them with people they do trust.
Scorpios don't like to dwell on the past, and try not to talk about feelings or emotions unless they are with someone they trust and are close with.
A Scorpio's intuition is very strong, probably their strongest trait. They have a hard time trusting this at first, assuming that everything is going wrong or someone's out to get them.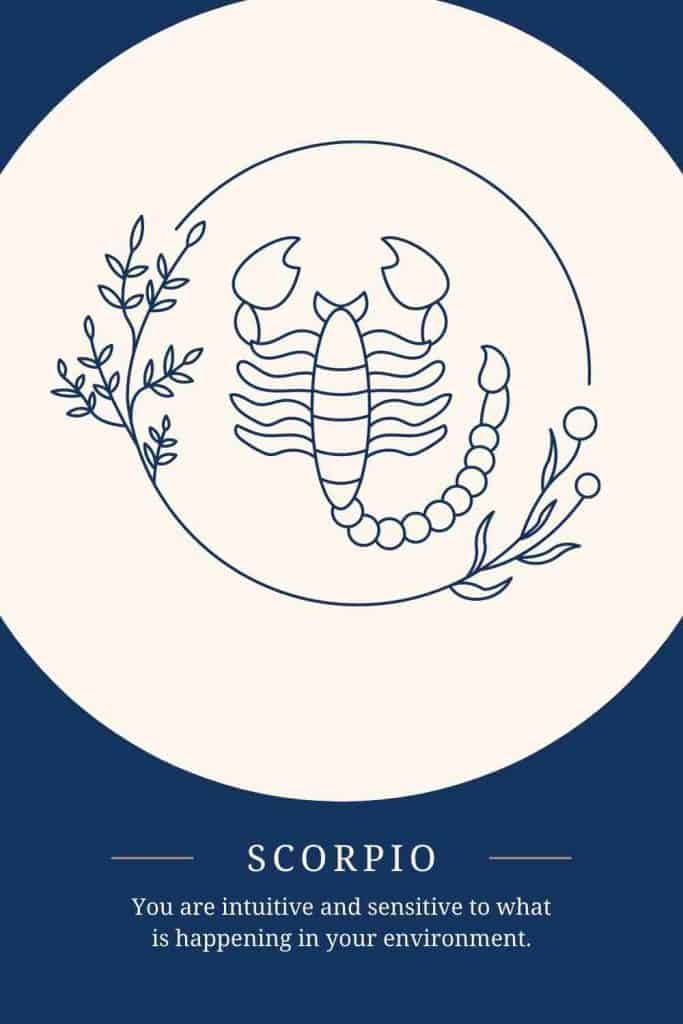 Intuitive and Emotional
Scorpios are very intuitive and emotional. They are known to be very passionate, and their feelings get hurt easily. If they trust someone, they will be able to tell if they're happy or not. If the person is doing something wrong, they'll know it.
They can also have a hard time keeping their emotions in check when they get angry or upset about something. They aren't afraid to hold back when angry, and you'll surely get a piece of their mind when offending a Scorpio's loved one.
However, Scorpios also have a hard time showing these emotions, and it's very rare that someone will get to view a Scorpio truly expressing. So while it may be easier to see them frustrated, they have a lot more going on inside of their heart.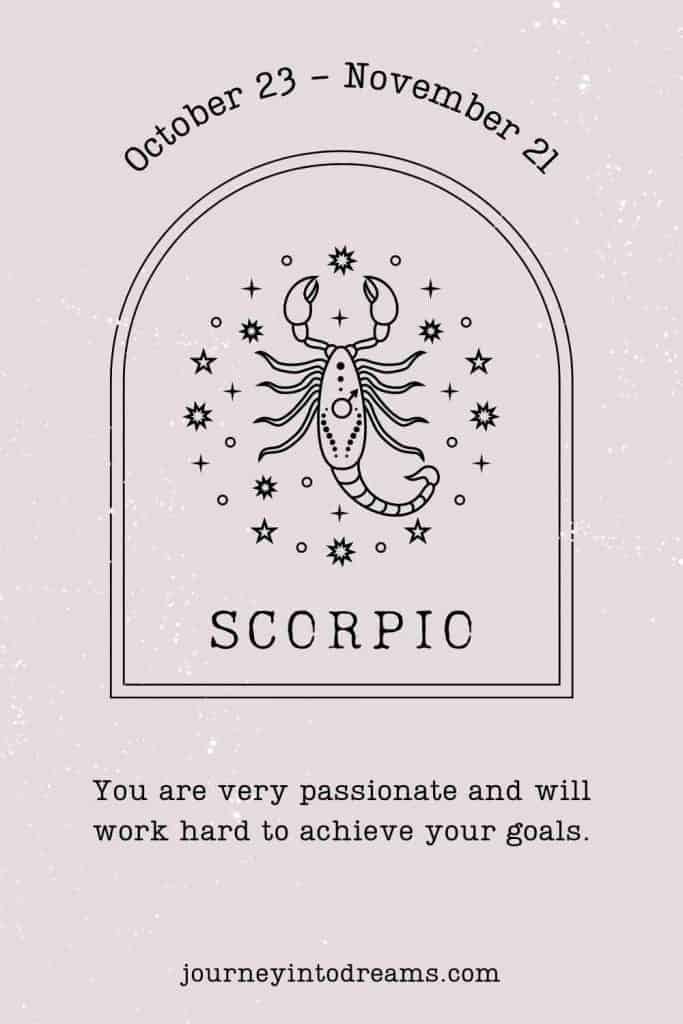 Passionate
Scorpios tend to be very passionate. They often think about their future with their loved ones. They'll think about what they want for the rest of their lives, and what they would like to accomplish.
They are not afraid to dream big, as they often set goals for themselves even though they're not in a position where they can achieve them in the near future. They believe anything is possible, and rarely give up on their dreams.
The zodiac sign Scorpio will try to improve their skills, that way they can take their passion with them all through their future jobs.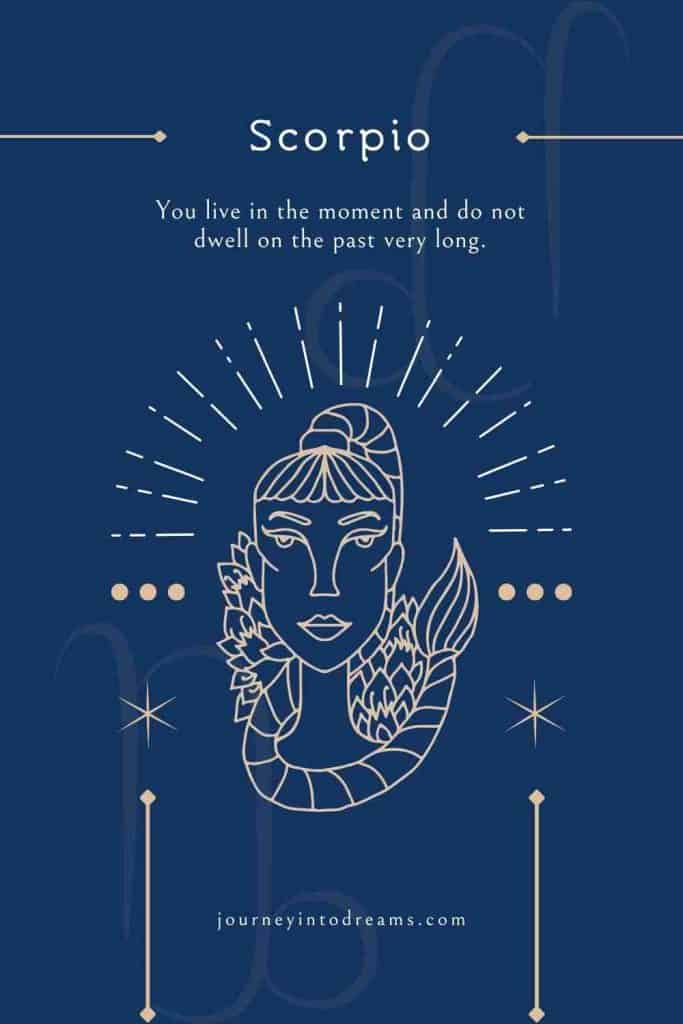 Adventurous and Loving
Scorpios are adventurous, and they love to take big risks. Whether it's getting married on the first day of the month, or traveling across the country by themselves, they love to take on new experiences. They are very thankful for anything they do get, as long as it's challenging and exciting.
They are very romantic people, so anytime possible will spend their lives with their loved ones. They're willing to do anything for the ones they love, because it's harder for them to find the right people.
They tend to take the role of leader in their relationship. They know when to speak up and when to listen, and help make the people around them feel happy and loved.
However, if they're not in a good situation or relationship with their partner, they will likely be the one who leaves. They don't like feeling unhappy, and being strong all the time is not a part of their character.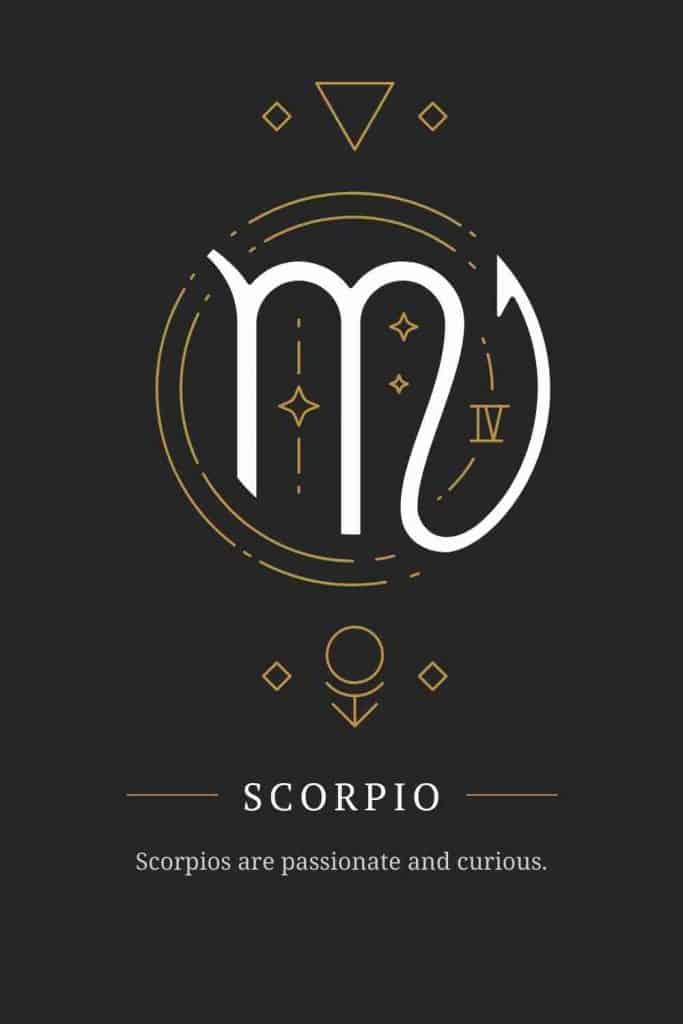 Curious and Inquisitive
Scorpios love to learn about the world around them, and won't hesitate to ask a question if they want to know something. If someone is doing something, they'll want to learn why they're doing it. They'll start asking questions with their history teacher at school, or with their work's supervisor at work.
They are also very curious about their surroundings and people around them. They try to analyze certain situations or people, truly trying to understand. They can easily spot a liar or someone who's hiding something.
Scorpios are also known to be very inquisitive. They want to know everything about anything they see. They research about their favorite movie, or a book about a certain topic. This includes music, art, clothing brand names, and anything else they feel like learning about.
Responsible and Determined
Scorpios are very responsible, and are always willing to complete whatever it is they've started. They are focused on their goals, and won't let anything stop them from achieving them. They want to be able to help anyone who needs it, so they feel the responsibility on their shoulders.
They can sometimes push themselves too hard, causing them to suffer from stress or burnout. They like to do everything the best they can, which sometimes takes all of their time away from work or relationships with loved ones. It's important for a Scorpio to take breaks when needed, or else they could lose a lot more than they planned on losing.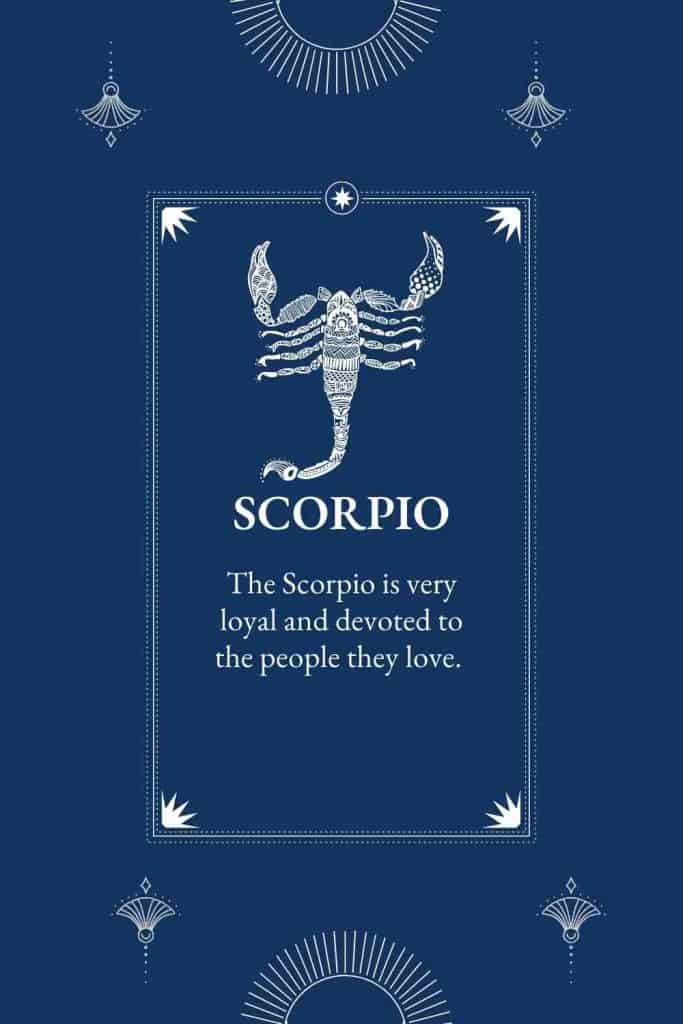 Loyal
The Scorpio zodiac is extremely loyal. They know how it feels too have their trust broken, and take this to mind whenever socializing with those around them. They're not afraid to stand up for their loved ones, even if it means putting themselves at risk.
They are very loyal to their treasured ones, trusting them to always take care of them and make sure they're happy. They don't like feeling unhappy or hurt, and will do anything they can to help someone who's hurting. They won't hesitate to drop everything they have going on for their other commitments just so they can help someone in need.
Scorpio Negative Personality Traits
Of course, like every other sign, the Scorpio has some negative personality traits as well. Let's take a look at some of the Scorpio weaknesses and how it can affect their lives.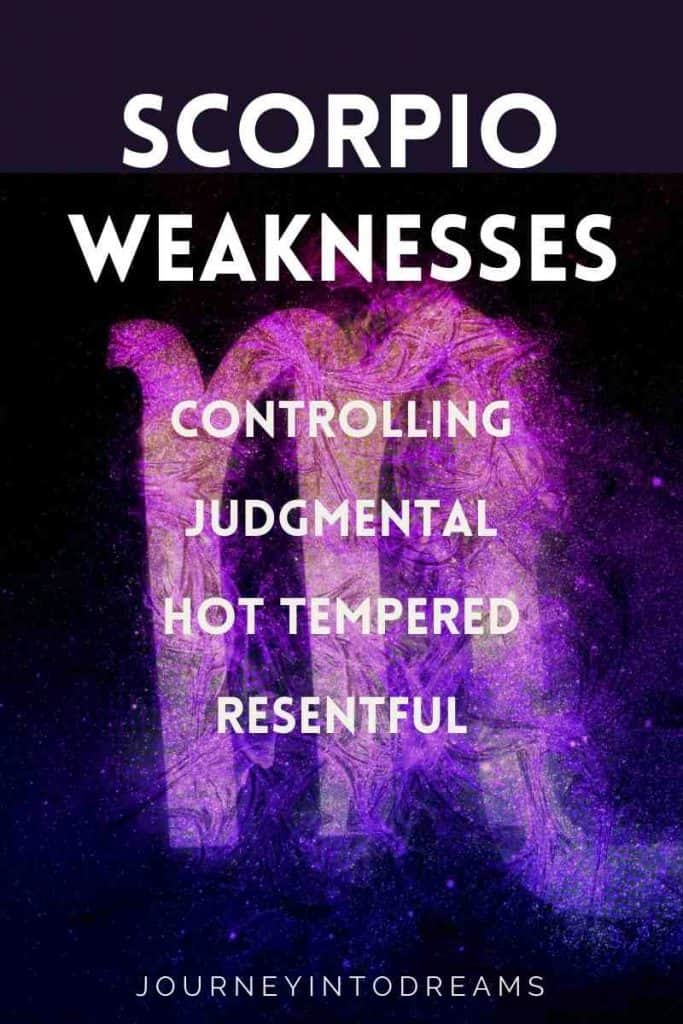 Controlling
Because Scorpios are so curious, they always want to know what's going on, which sometimes causes them to take control.
Scorpios can get too controlling if they're not in a relationship with someone who can handle being controlled. They're so analytical and observant that they can sometimes get worked up over the smallest things. If someone does something wrong, and a Scorpio doesn't approve of their behavior, they'll definitely let them know.
They will be overbearing and controlling in their own relationships, which can cause a lot of problems. If they do this to a person who can't handle the pressure, they'll be hurt by the Scorpio's decisions.
Judgmental
Scorpios are very judgmental, and when they see something wrong or immoral that goes on people, they'll speak up or be rude. This could cause a lot of tension when they're around others, as it's more likely for them to get into fights with others around them.
They will feel the need to constantly prove their point to everyone else, which can get out of hand in relationships. Whether it's their partner or a loved one who is with them, they'll want to make sure everyone else is doing what's right. They don't understand why someone would do something illegal or immoral agains this value system that they have instilled in them.
They will judge people based on their actions, what they say, and who they surround themselves with. It's the Scorpio's job to be the moral compass for the people around them, so they've trained themselves to do this in every aspect of their lives.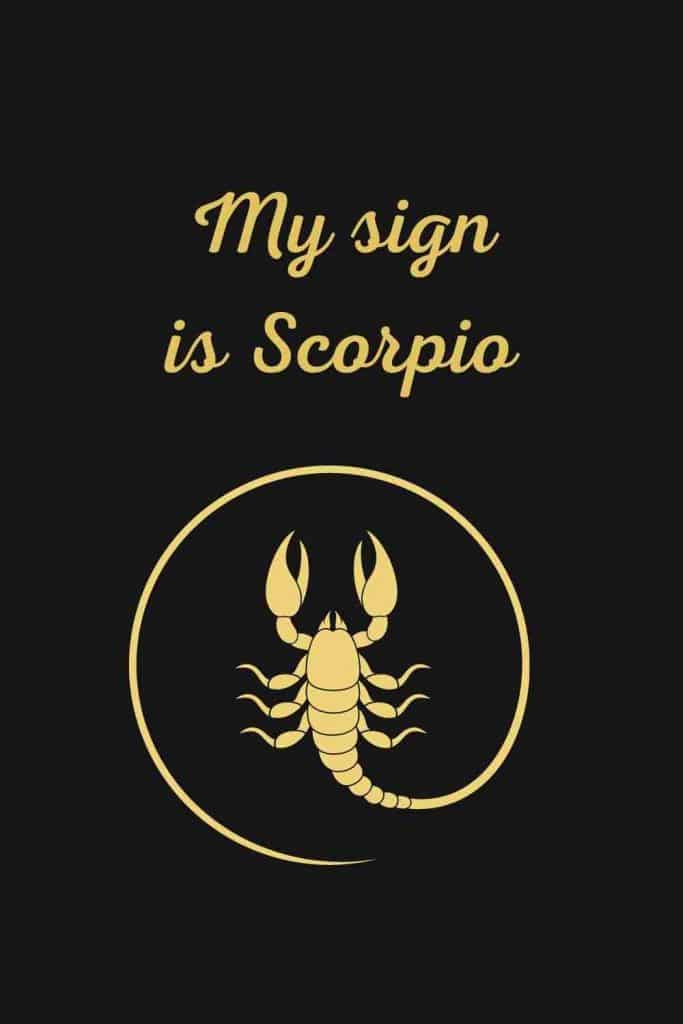 Hot-Headed
Scorpios can sometimes be very stubborn, and get easily angered by the slightest thing. They don't like to hear criticism from anyone, and will defend their opinions even if they know they're wrong.
Especially when a loved one is insulted, they can't help but defend them, even if it gets a little out of hand. They'll do anything to protect someone they care for, because their loyalty always appears.
They become very frustrated with others when they do something wrong, which causes them to become hot-headed. Because they're so emotionally attached, they'll have a harder time controlling their emotions.
Resentful
Scorpios tend to be very resentful people, and hold a great deal of resentment for people that hurt them in the past. They will always try to talk or argue with those who have hurt them in the past.
Sometimes, they try to get the truth out of that person. They want to justify what happened, hoping to make themselves feel better or maybe even start a new leaf. Scorpios are open to forgiveness if they believe the person is truly sorry. Unfortunately, it takes a while for Scorpios to gain that trust back.
They find it hard to understand why anybody would intentionally hurt them, because they put in a lot of effort to make their relationships last.
While it may seem like the negative personality traits of Scorpio are a doozy, all Scorpios are able to turn their weaknesses into strengths. For example, their tendency to control can make them good managers. Knowing their weaknesses, the Scorpio can try to better handle their emotions so it doesn't cause them problems.
Let's look at some other ways the Scorpio personality traits can influence their careers, finances, relationships, and more.
Scorpios and Money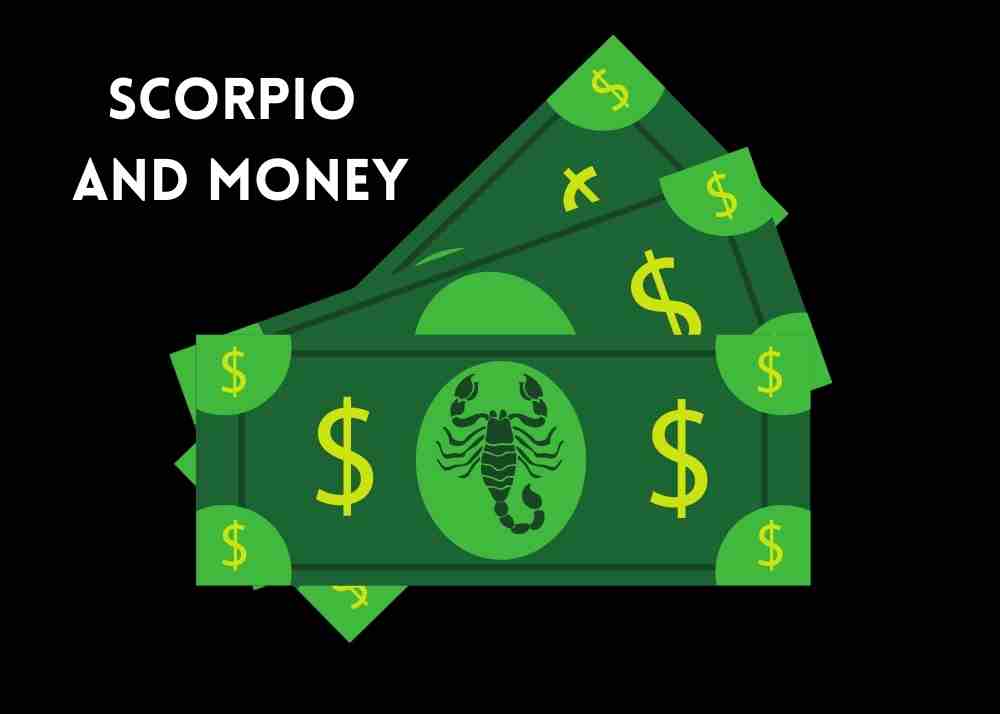 Scorpios are relatively good with handling their finances, and if they do make mistakes with their money, they will certainly learn from them and not repeat their mistakes.
The secretive nature of Scorpios means they often have a stash of money that no one else knows about. They may insist on separate bank accounts from their partners because they like to know they have complete control of their financial situation.
You will find the Scorpio does not like to take un-calculated risks with their finances, but they will make strategic long-term investments to help ensure their financial security and stability. They stay on top of current market trends and use their intuition to make wise investment choices.
People born under this star sign may not be so fond of spending money, but they will splurge on expensive items as a treat for themselves.
Best Careers for Scorpio
There are many great career options for Scorpios to explore. Their curious nature makes them fantastic researchers and it's not uncommon to find them working in careers that focus on data, science, or history.
They also make good detectives and lawyers. They have a strong knack for standing up for what is right and they will work hard to bring justice for their clients.
Their ability to make sound financial decisions makes them a good candidate for careers in accounting, wealth management and investments.
The intuitive and emotional trait of Scorpio makes careers in nursing, psychology and teaching other good career choices.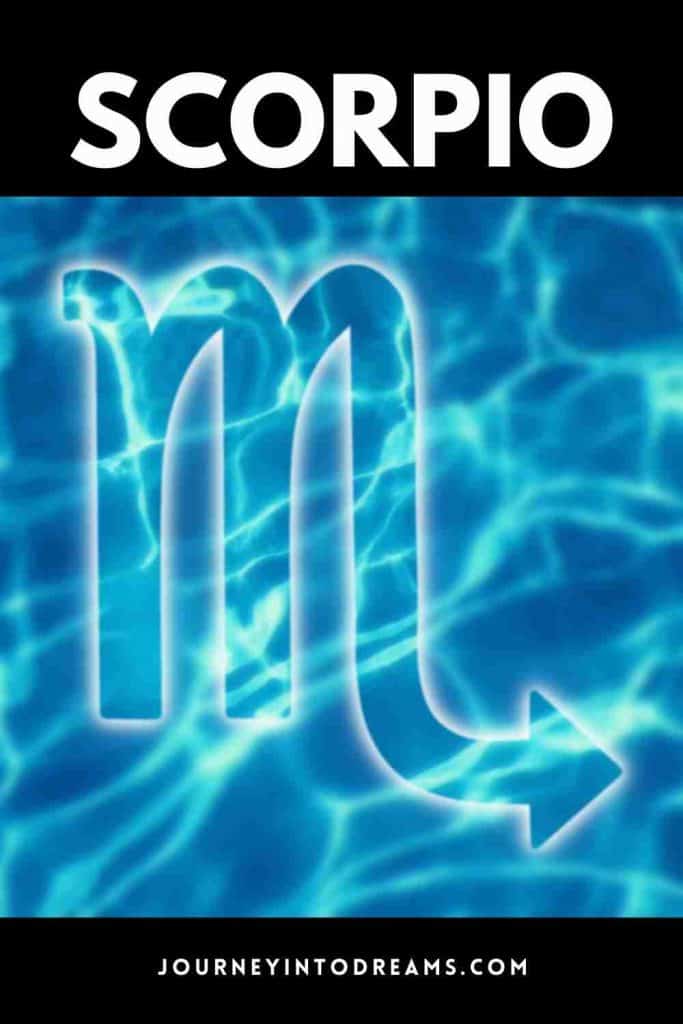 Scorpios In the Workplace
Scorpios love working with others, but they demand a certain amount of order and control. They will be very thorough in their work. It is important for them to have a career that is well structured with a predictable schedule and expectations.
Scorpios as co-workers are some of the more intense people in the workplace. They are passionate and devoted to their work, but will hold back if they feel they are being pushed to take a risk. You might see them sharing their thoughts with their coworkers, but rarely will you see them voicing an opinion or disagreeing with the boss.
As managers and bosses, the Scorpio can sometimes be too controlling or too harsh with their employees. They may impose impossible deadlines or not always be open to what others may suggest. They can also be a bit cutthroat with other employees if they feel someone is not working hard enough or needs more help.
For some of them, their weaknesses can get in the way of productivity. They can be distracted by their work and get caught up in drama at work rather than focusing on the task at hand.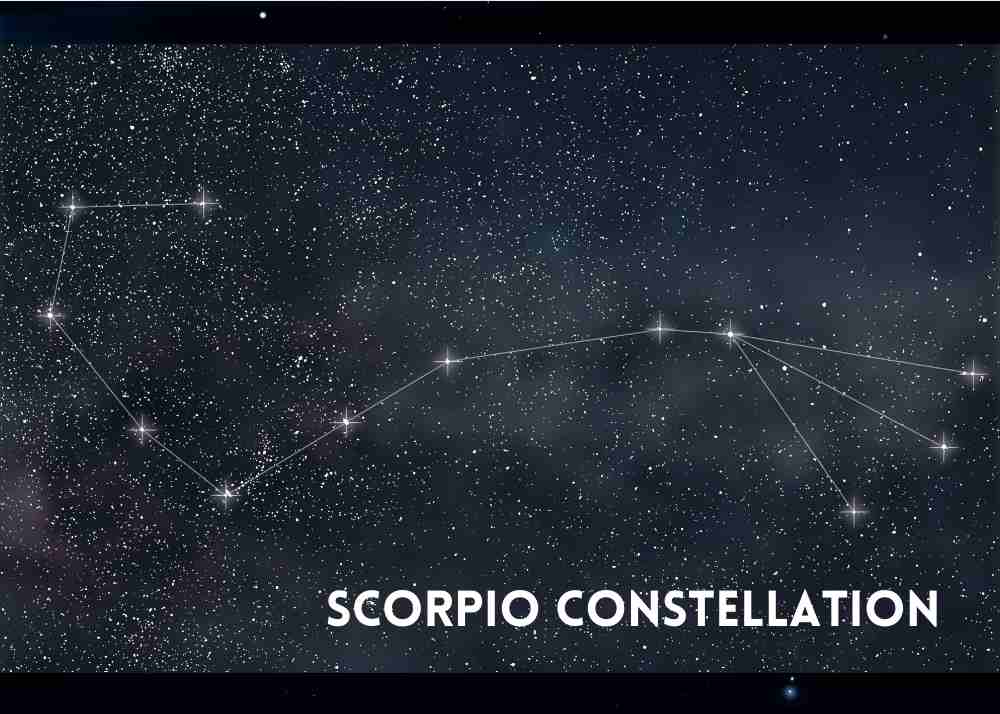 Health and Fitness for Scorpios
As a water sign, Scorpios can be very sensitive to their environment and this can affect their health in many ways. They are prone to chronic illnesses because they are so affected by their environment.
They also have a tendency to focus on their emotions, and this can take a toll on them emotionally. It is important for them to find ways to unload their stress to maintain good health.
Scorpios tend to eat healthy foods, but they can't eat too much of anything. Their moods can be influenced by what they eat, so it is important to be careful about how much they eat and how often.
Scorpios require a physical outlet for their stress and feelings, so active sports such as boxing or jogging can be beneficial. They might be reluctant to take it up, but the physical activity will help them release their emotions.
They can also find other forms of exercise to help with this. Yoga or meditation is a good way to calm their nerves and let go of their problems through physical movement or controlled breathing.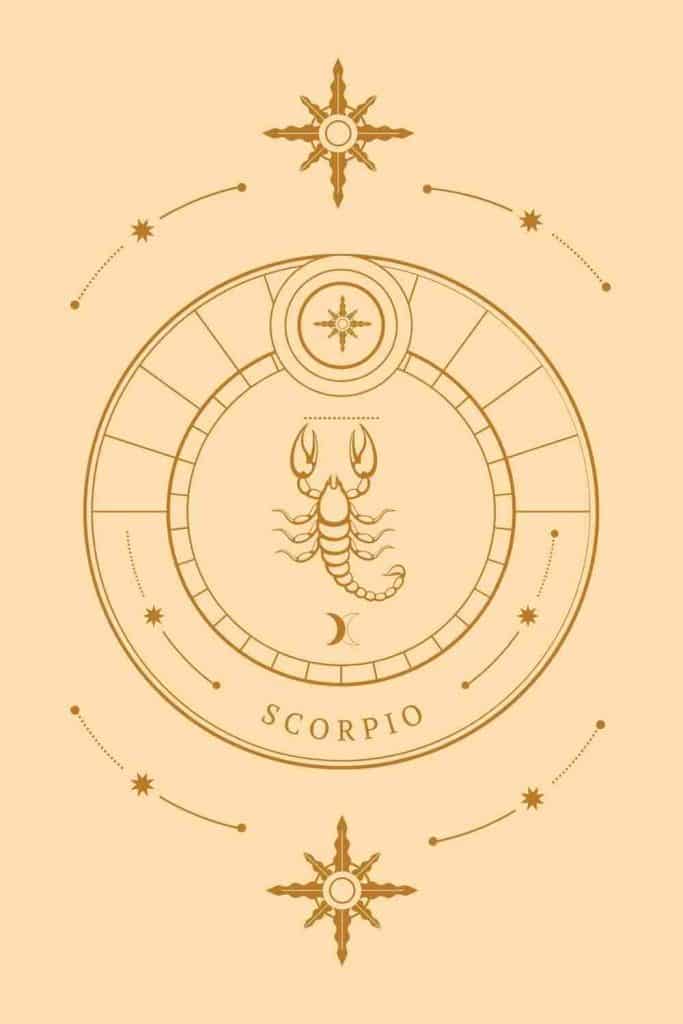 Scorpio Hobbies and Interests
Scorpios can enjoy a number of different hobbies and interests. Art and music are excellent choices for Scorpios because it gives them a way to express their thoughts and feelings. Even if a Scorpio is not musically inclined, they certainly will have good taste in the type of music they like to listen to.
Many Scorpios also enjoy collecting as a hobby. They enjoy researching a subject and they will be passionate about what they love. For example, a Scorpio may enjoy collecting coins, jewelry, stuffed animals, trading cards, crystals or even books.
Scorpios are also interested in the supernatural and spirituality. It's not uncommon to find Scorpios practicing a religion or studying astrology and psychic phenomenon.
Scorpios are often involved in charity work and community projects. Helping others releases their own negative feelings and encourages them to be more positive.
Scorpios As Friends and Family
As friends, Scorpios tend to be loyal and devoted. They will be there when their friends need them. Their adventurous side will make it always interesting to be with a Scorpio.
Scorpios as family members are also very loyal. They will always do what they can for their parents and siblings.
It's important to treat Scorpios with respect. They will often take things personally when they are treated poorly.
As housemates, Scorpios like a neat and organized environment. They may have some clutter (especially if they are a collector!) but there will always be a method to the madness.
Scorpios In Love and Relationships as a Romantic Partner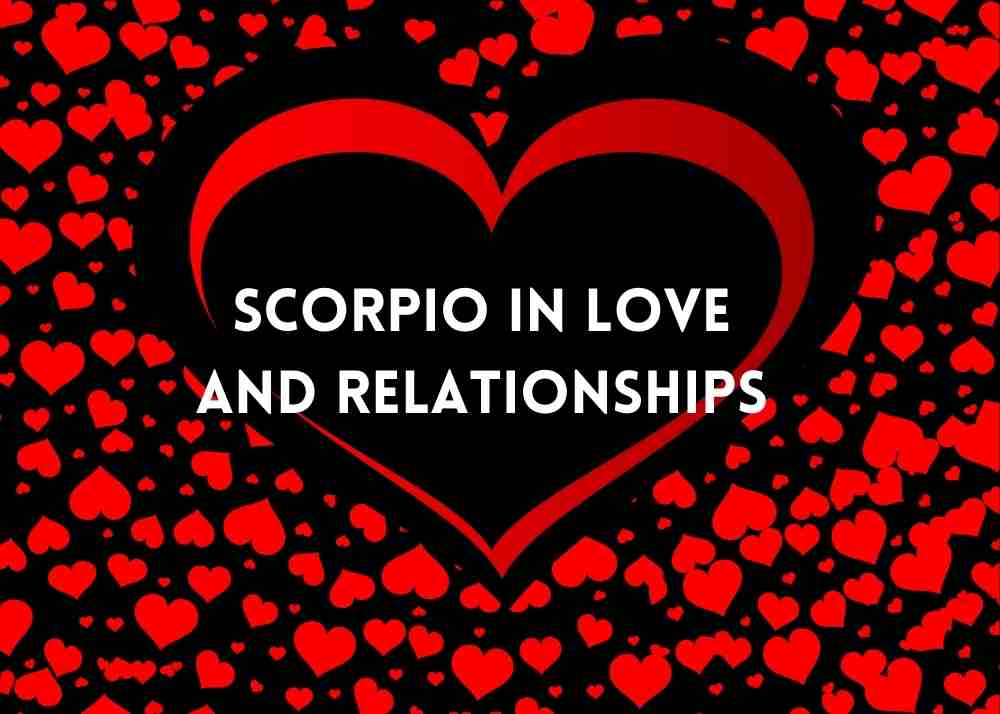 More than all the other zodiac signs, Scorpios need to be with a sign they are compatible with. Relationships with people under the signs they are not compatible with may be very passionate but they have a tendency to go up in flames.
As partners, they are very passionate and enjoy romantic activities. They are the kind of person you do not want to forget on anniversaries, birthdays or other days of significance.
Unlike other signs, Scorpios take commitment very seriously. They are loyal and devoted to their partners and they want the same in return. They can be very jealous of other people their partner interacts with, so Scorpios need to take care they are not too controlling and do not cut off their partners from their own friends and family.
Scorpios as Children
The Scorpio child is very inquisitive and curious. They want to know how things work. They will ask questions and they want to know their way around.
They may be shy when they first meet new people, but the friends they do make will be the kind of friends they stick by for a lifetime.
It's important for the Scorpio child to be structured at school and that they are given things to study that interest them. If the Scorpio child is passionate about a subject such as math or science they will do very well.
Scorpios as Parents
The Scorpio parent is strict but good natured. They will be very protective of their children and they will do everything they can to protect them from harm. They are strict because it is important to teach children right and wrong, not because they like being mean.
It's important for Scorpio parents to learn how to control their anger. They have a tendency to over-react, especially as children grow into more independent adults making their own choices.
Scorpios can be very hard on themselves and this can spill over into their parenting. They may feel a lot of guilt that they aren't doing enough for their family, even when they are giving all they can to raise happy kids.
Tips for Having a Good Relationship with a Scorpio
If you know a Scorpio, here are some things to remember about them:
They are very sensitive! If giving them criticism, do it gently. Always remember their feelings when you make a decision.
They want to be respected. You should always treat the Scorpio in your life as an equal with respect and dignity. They do not like to be talked down at or being patronized.
Scorpios are passionate about the people and things they care about. They will be very loyal to their friends.
Scorpios need privacy. Respect their need to have some space from you and give them a chance to think things through without anyone around.
---
Are you or someone you know a Scorpio? What are some of your favorite personality traits of Scorpios? Share your thoughts in the comments section below!