The Capricorn zodiac sign covers everyone who was born between December 22 to January 19. If you or someone you know is a Capricorn, keep reading to find out more about the different Capricorn personality traits and characteristics in this in-depth personality profile.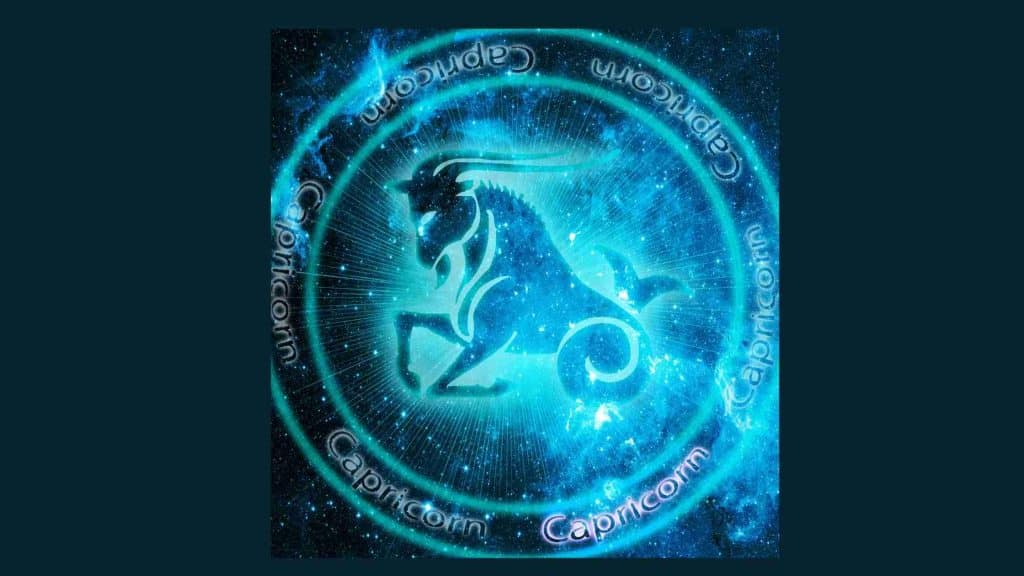 The symbol for the zodiac sign Capricorn is a sea goat, even though it's an earth sign. This was inspired by Ea, a god who lived beneath the ocean. This god was know for his wisdom, creation, magic, and even mischief. Ea was represented by the sea goat, and the symbol has been carried on through Capricorns.
This particular zodiac is ruled by the planet Saturn, as they are quite responsible. They're known for their hard work and determination. They're often very independent, taking this with them through their daily lives.
Capricorns are often very responsible and organized people; they take things by the book. If you have a Capricorn friend or coworker, they're someone you can rely on.
These individuals are also very determined and ambitious. They're known to get the job done no matter what type of obstacles they have in their way. . If you or someone you know is a Capricorn, read on to learn about the different personality traits in this in-depth personality profile.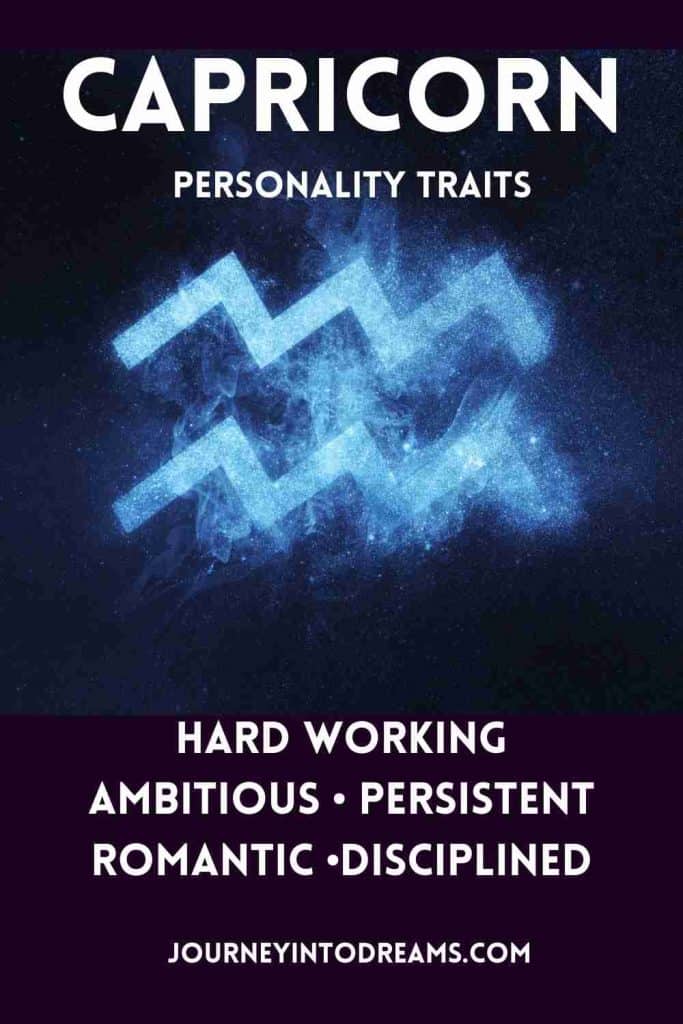 Positive Personality Traits
Hardworking
A Capricorn is hard-working. They work very hard in both their professional life and in making their relationships work.
You will always find a Capricorn steps up to the plate to do what is needed in any situation.
Capricorn is a sign that represents ambition. As a result, they put extra effort into their work. An ambitious nature includes an ability to focus on a goal and see it through to completion. They also strive for quality and take pride in whatever they do.
Capricorns are also self-starters. They know how to get themselves going in the morning, and they have a tendency to be organized and productive. If you need someone to get a project done, look no further than a Capricorn.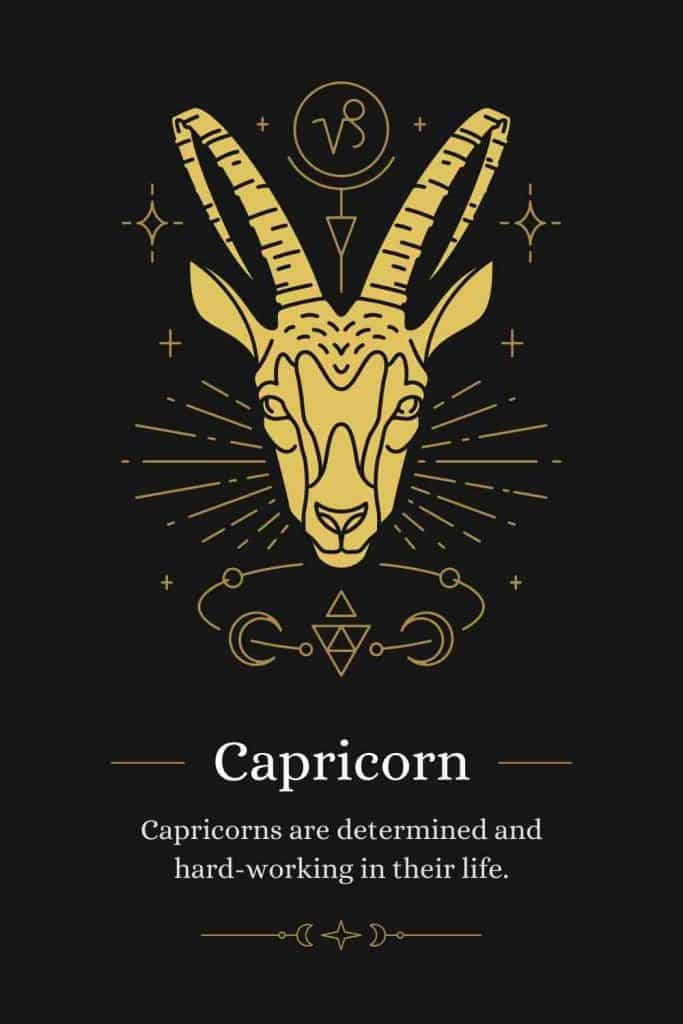 Ambitious
Capricorns will go out of their way to accomplish a goal. They tend to become workaholics when very passionate about a specific goal. Capricorns are creative and innovative. The zodiac sign's personality embraces change and doesn't like a stagnant situation. They don't mind being challenged, and they have the skills to know how to solve tough problems.
Being ambitious also suggests that Capricorns are willing to take big strides in life. They want to see what's possible, and they don't mind taking risks to accomplish their goals.
Organized
Capricorns are very organized individuals. This trait was proven in the 2012 Mercury retrograde. Many Capricorns were largely responsible for helping "move" offices around the world to cope with the slower travel times caused by this period of time. They are also very good at keeping things neat and tidy, and they are generally very organized in their daily lives.
Capricorn is a natural organizer, especially when it comes to their record-keeping. Due to their ambitions, they inspire to succeed. In order to achieve their goals, they must plan out all of their activities throughout their week.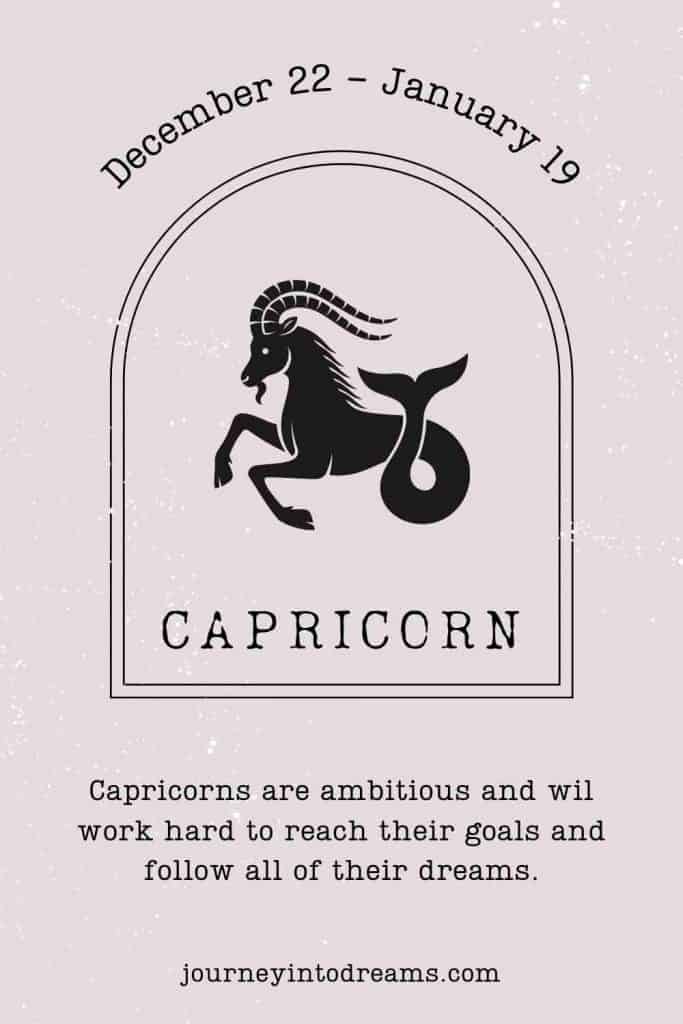 Helpful
While capricorns may strive to succeed their own goals, they never throw their loved ones in the dust. A Capricorn will always be there for anyone they treasure. They're always willing to help out a friend in need.
You will always find a Capricorn eager to assist the people they are closest to. They show their support and friendship by giving back their very best. If there is a situation that needs to be fixed, they will work hard to provide assistance.
Many people can and do trust a Capricorn with any project or task that needs to be handled. The zodiac sign does not ask for anything in return, and yet they provide good advice in matters that are of importance.
Remember with Capricorns you get what you put in. You must be mindful that though they don't ask for anything in return, they're more likely to help a loved one rather than someone who isn't loyal to them.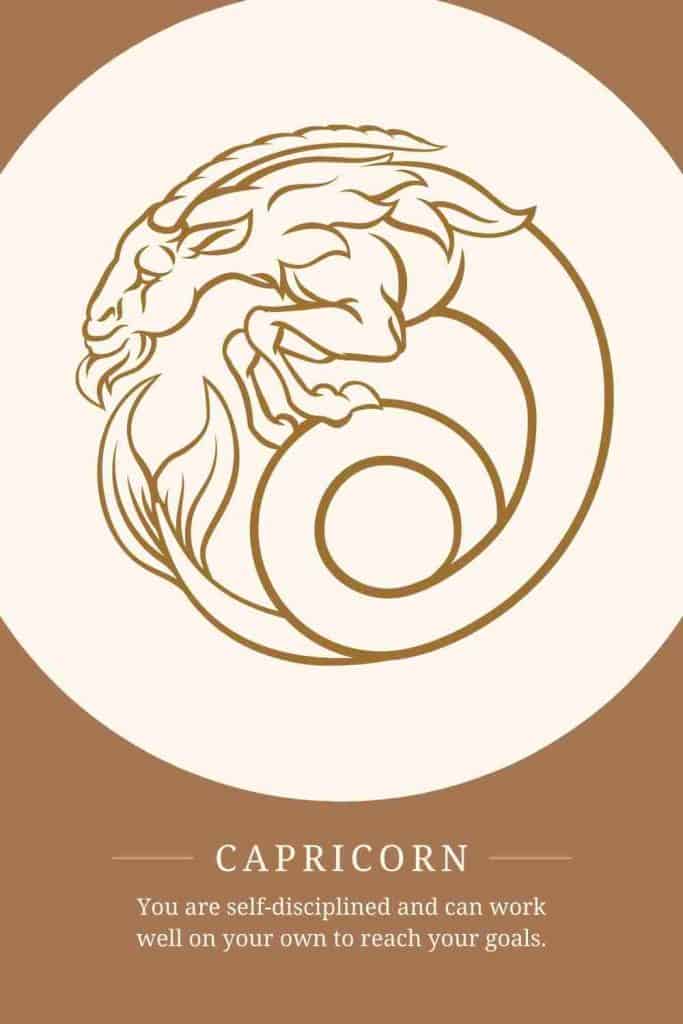 Loyal
Speaking of their loved ones, Capricorns are extremely loyal to those they love. They're very faithful and committed. When they love someone, they love them with all of their heart.
As a result of their strong affinity, Capricorns often make long-lasting and even eternal commitment. They try to keep the idea of marriage in the back of their minds; however, it is quite possible that if the right person comes along, they will make a commitment that lasts forever. Just be prepared for a serious relationship once someone's caught their eye!
Intelligent
Capricorns are quite intelligent. Not only are they good with numbers, but they also have a sense for analyzation. They find it easy to observe those around them and certain situations, which makes it easier for them to make decisions and plans.
Because of how quiet they tend to be, they pick up lots of important information. This causes them to learn not only more about someone or something, but it also allows them to pick up socialization skills along the way. For example, if a Capricorn learns more about a specific person, it makes it easier for them to please everyone.
Rarely Gullible
Due to their level of loyalty, it really hurts a Capricorn when their trust is broken. This makes it hard for them to open up. Because of this, they don't trust anyone easily. They're able to look at a situation and formulate a plan. If someone shows them that they're not who they say they are by talking about lies, then they aren't going to just blindly believe everything.
However, when a Capricorn finds someone whom they truly trust, they can also be a little sentimental. It definitely takes a long time, but once they trust you, your name is in the family book!
Negative Personality Traits
Secretive
Capricorns are very secretive. This is mostly due to their self-image. They believe that the world doesn't need to know their business. Capricorn is a sign that hides their emotions, but when they intend on revealing them, it's like a dam bursts! These signs have a tendency to keep information close to the chest. Strangely enough, they don't want people knowing about them until it's in the form of a plan.
Serious
Especially in relationships, Capricorns find it hard to let loose. They push themselves to their limits, and often set several goals for them and their future. Because of this, it's sometimes hard for them to enjoy their lives. The workaholics are so used to cramming their schedule that they often forget to have fun.
The seriousness of a Capricorn's personality can make it hard for them to gain companionship. If they end up in a relationship with someone who isn't serious, it can cause them a great deal of stress. When the Capricorn starts to feel threatened by a new relationship, they might end up breaking ties prematurely and refusing help from their partner. A good relationship with a Capricorn is crucial because these signs are known for their loyalty and understanding.
Self-Deprecating
Capricorns can often be very hard on themselves. They are very productive people that believe they're never doing well enough in comparison to the other signs. Because of this, it's very unlikely that you'll find a Capricorn praising their own work or accomplishments. However, if they're complimented by someone else, they might actually believe what is said and take it to heart.
The zodiac sign Capricorn rarely find themselves satisfied and strive to go above and beyond their very best. They plan one activity after another, hoping to one day succeed their biggest goals of all. If they aren't satisfied with their own achievements, it can be hard for them to enjoy success. The Capricorn zodiac is an ambitious sign that always wants to achieve their goals and will spend many hours trying to achieve whatever it is they're working on.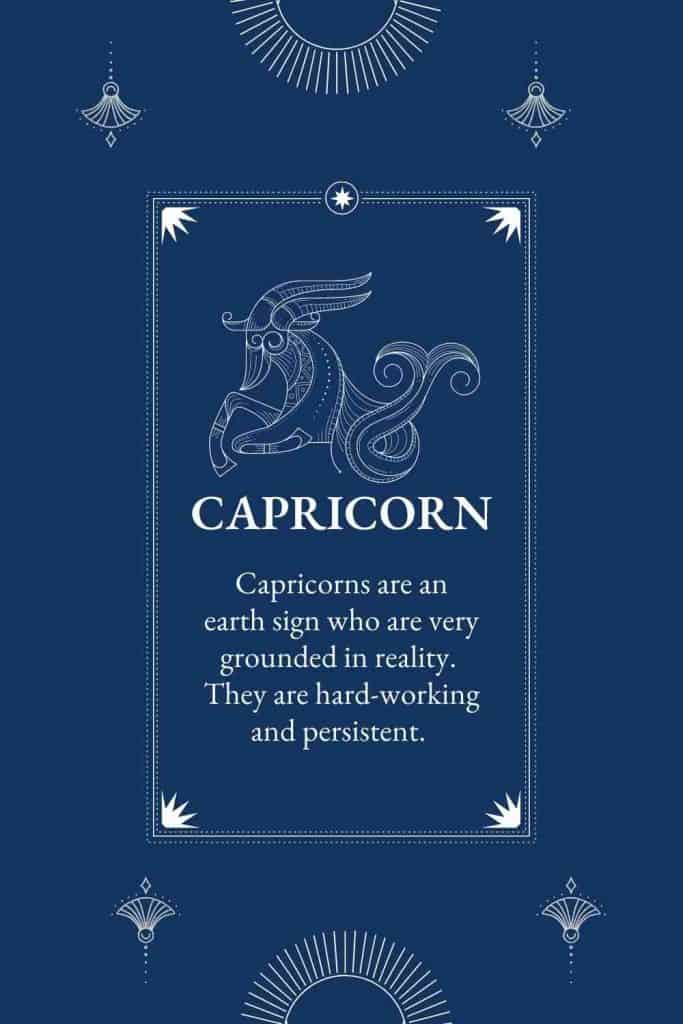 Lazy
Capricorns are capable of working hard, but they're also prone to being lazy. They try to keep schedules fairly organized and keep their minds off of wasting time. However, as the zodiac sign gets more dedicated to their goals and activities, it can start to seem as though they don't realize that they're wasting time.
The Capricorn zodiac sign can often be found wasting time on Instagram rather than working. This is solely because they're so committed to achieving their goals that they don't want to put themselves down.
If the zodiac sign doesn't plan for their next move, they have a tendency to stay in the same place for too long. This can cause them to become quite lazy, which is never a good thing! Capricorns are very reliable people who trust one another with tasks and jobs.
Capricorns and Money
A Capricorn is hard-working. They will think of ways to make money and achieve their goals. They can make a good businessman or businesswoman. However, they are not as good as other zodiac signs at managing money.
A Capricorn will work hard to pay off their debts in the future. If a Capricorn has less money than others, they will save as much as possible and think of ways to get more money.
A Capricorn is considered conservative when it comes to finances because of their hardworking personality. They are always on the lookout for ways to increase their income or pay off debts ahead of time in order to save.
To be a Capricorn, one must have a keen eye for detail and can be steadfast when facing difficult situations. Capricorns are determined to never let their work suffer. A Capricorn will strive to make sure they do not fall into debt and are always looking for new ways to improve their lifestyle.
This is hardly a bad thing, since most Capricorns are honestly quite productive. Most drives and goals will be met because the Capricorn is diligent in whatever they decide to do. So whether they succeed in their financial expectation depends on just how passionate they are about improving their budget.
Capricorns and Careers
The Capricorn zodiac sign loves to work and are very dedicated to their career. They aren't afraid to do a little work if they have to in order to get ahead.
They may be a little reserved at first, but once they find themselves in a certain position, they are determined to earn more money so that they can ease the financial stress of their children.
Many people with this zodiac sign will become entrepreneurs because of the possible earnings and time off that comes with it.
A suitable career for a Capricorn would include a job in healthcare, business, or law. They are always focused on the big picture because they love to be able to take care of their family.
A Capricorn is fiercely loyal and loving to their family and friends. If they are ever told that an employee isn't working hard enough, the Capricorn is going to prove them wrong. Even if they have a bad day at work, the Capricorn will fight to be back in their job next morning with a smile on their face.
In conclusion, a good career choice for a Capricorn is one that involves helping people or providing something for others. They make for excellent nurses, doctors, service workers and more.
Capricorns In The Workplace
Working with a Capricorn can be very difficult. They make decisions very quickly and without much thought. Capricorns are very good at their jobs, but they might not stay for long because of the stress that they put on themselves.
The Capricorn knows how to get things done fast and are often known to be on time when they need to arrive for work. If something has to be done quickly, there isn't a person who is better than them at it.
They come to fault when working because they don't really enjoy their jobs. If you ask them what they want to do with their life, the Capricorn will often reply that they don't know and don't care. This is an unfortunate drawback because Capricorns are so easy to work with, so long as you're not asking for something that requires extra effort.
A Capricorn won't take breaks when they need them and can become rather aggravated by coworkers who decide to take a break. Their coworkers can sometimes be a little uncomfortable with how quickly they make decisions and their lack of downtime. However, they certainly enjoy how quickly they get their work down.
Capricorns in Relationships
Capricorns are great partners because they tend to be very loyal. They understand that love is something valuable, so they'll stick with you through thick and thin. They're also good at keeping things in perspective and being able to take their feelings into consideration as well.
If you want someone who's always there for you, this is the type of person for you.
However, the Capricorn zodiac sign is not good at being sweet and romantic. They can be very honest with others, which can be off-putting at times. They can sometimes ignore other people, especially when the relationship between them and their partner becomes difficult for any reason.
When getting into a romantic relationship with a Capricorn, the partner should be honest with them about how they feel and need. They will not take this for granted and might try to fix their partner's problems, which is something that is not always appreciated by the Capricorn.
Love isn't something that a Capricorn naturally feels because they prefer to keep things simple when it comes to relationships. That being said, they are extremely loyal to their partner as we previously discussed.
They're willing to give them a helping hand, but for this, their partner needs to be trustworthy themselves. When a Capricorn's partner is honest, it makes it easier for the both of them to communicate. This will help them to avoid any bumps in the road that they may find along the way.
Capricorn As Friends And Family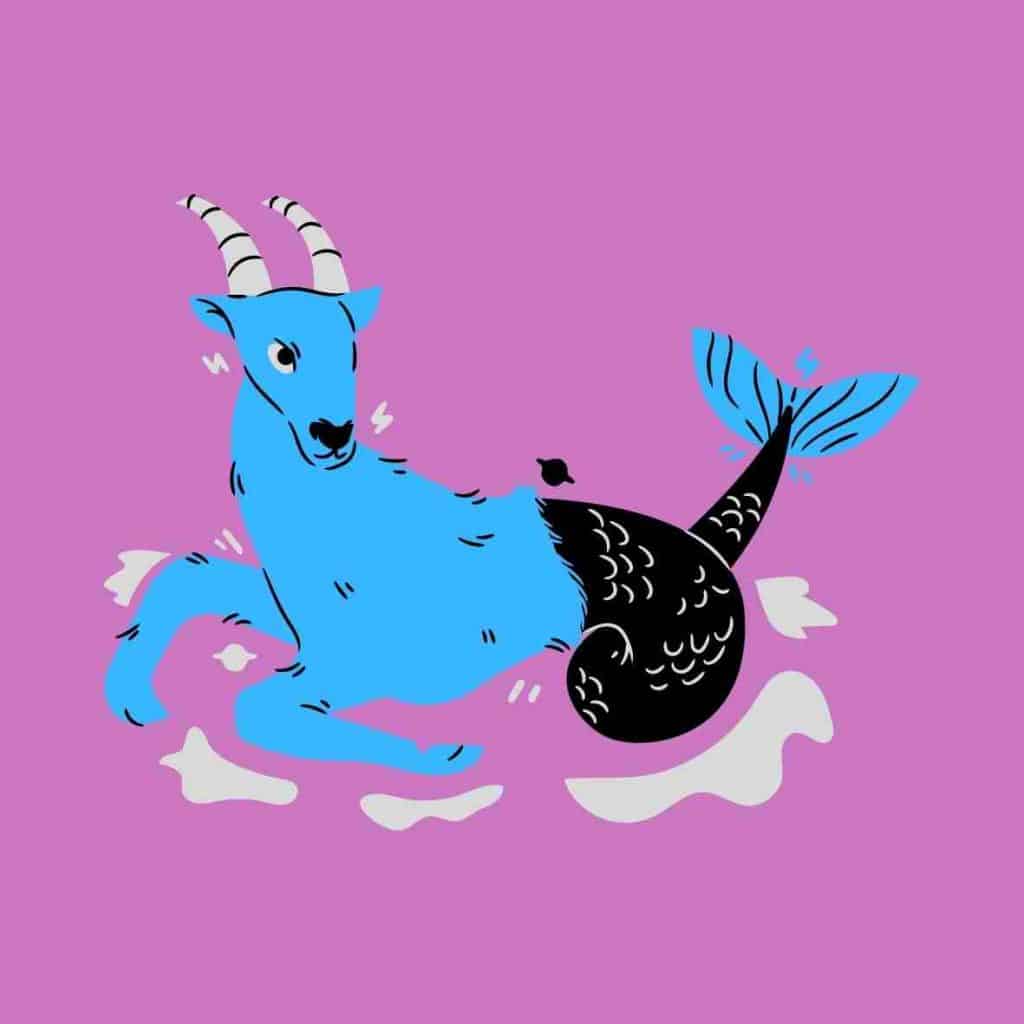 A Capricorn will make an excellent friend. They are trustworthy and won't keep secrets from their friends. They don't like to let anyone down, which is a good thing because they are a reliable person.
Capricorns have a strong personality and sometimes that can get them into trouble because they are not afraid to speak their mind. When it comes to family, the Capricorn is very dependable. Capricorns also tend to be very protective of their loved ones and will not hesitate to step in when they feel something is wrong.
The Capricorn zodiac sign is one that is always willing to help others and can often be found out helping other people who are in need. If the Capricorn makes a friend, it's very likely that they will stick up for them. They are an excellent influence on others and make great leaders in a room because they're always striving to do their best.
The Capricorn zodiac is often very quiet, but that is because they don't always understand the need to speak up. This doesn't mean they aren't listening, because they're drastically faithful to their loved ones. To be even more clear, a Capricorn will speak with only their most honest and protective opinion, so when they're silent, others can assume they're picking up a great amount of detail.
If you have any type of relation to a Capricorn, you are very lucky, because they're most likely to not only be a good friend or family member, but also to succeed. Despite their serious personality, they have the perfect combination of a trustworthy and dependable personality, which makes them hard to forget and ever leave out of your life.
Capricorns as Children
As children, Capricorns will do just about anything to please their parents. They will also be very attached to them. They have a strong personality and can be very dominant as a child, especially when it comes to their parents and siblings.
As a Capricorn grows up, they learn that being right is more important than being loved. If they lose a fight with someone, their mom or dad will have to help convince them that they're not wrong, which can sometimes be a difficult task.
They can also be great at being an older sibling. These children are often the one to make sure their younger siblings are safe and protected from harm. They can be extremely protective of them as well, which makes a great foundation for any family.
Capricorns as Parents
As parents, Capricorns can seem very controlling at times. They understand their children better than anyone else and will have a very specific way of disciplining them. Capricorns are good at being strict with their children and make sure they do exactly what they're told without question.
The Capricorn will often be very competitive with other parents when it comes to getting their kids to do certain things, which might come off as annoying to those around them. They can become rather competitive with other people's kids because they want their children to be able to compete as well.
This will sometimes cause problems between them and their partner, but overall, they are a great parent who is willing to do whatever it takes to make sure that their children get the best possible childhood. They are also very good at teaching them how to follow rules and how to be a person who can stand up for themselves when necessary.
You can count on a Capricorn to be able to help each child reach their full potential, as they can take care of the most important things in their lives. This will be something very important to the Capricorn, who might seem like they have a cold personality at times.
Health and Fitness
The Capricorn zodiac sign is the one with the most powerful planet: Saturn. This planet is often thought to be masculine and a bit forbidding, but in reality, it rules the Capricorn's life. It's the planet of healing and helping others, which can make them a very good healer and masseuse if needed.
Capricorns tend to have very strong immune systems that are extremely dependable, thanks to their parentage and their loyalty to those they love. They are also known to be very healthy and have a lot of stamina when it comes to everyday life.
As a Capricorn, you should be able to take care of yourself, so long as you get enough sleep and eat the right foods. Avoid things like alcohol if you want to keep your body healthy, and avoid anything that is too toxic for your body.
The Capricorn can be a great fighter when it comes to diseases because they are very good at fighting back against them.
Hobbies and Interests
The Capricorn is a very serious person, which makes it hard to get them interested in doing anything that's not serious or for fun. They tend to be very blunt and blunt on what they do.
They might be an expert at something that no one else is, but this can make them seem conceited. It depends on who they are talking to as well. If the Capricorn is talking to their best friend, they'll say everything that's on their mind.
While the Capricorn might seem like they won't do something, they actually love to do it. They're also excellent at teaching things and figuring out the best way to help others. This makes them a great mentor for others and can make up for how serious they can be sometimes.
Capricorns enjoy collecting things. They love to be able to find something new and unique, which is why they're often collectors of many different things. Their ability to see the best in everything makes them very good at fixing things, so if you need anything fixed, they'll have no problem helping you out.
Tips For Having a Good Relationship with a Capricorn
In order to make a good impression on a Capricorn, you must be very mature and responsible. Don't be afraid to have an opinion, but make sure you're tactful about it. If you want this relationship to last, it's important to listen to the Capricorn as well.
They might seem like they're not listening, but they are always paying attention to what everyone says around them. They'll remember every word that's spoken and will analyze it later on in the night when they're alone at home.
A Capricorn may look for someone who is very serious and will take things very seriously. It's important that you can keep up with their standards, as this might be something that is hard for you to do.
Capricorns are also a great compliment to the way you are. They'll help you improve in your life by giving you different perspectives and different ways of doing things. You'll have the confidence to try new things, which will make your life better in the long run as well.
As long as you're loyal to a Capricorn, you seem to be on a good path. But you must also listen to them and find out who they are as a person. This will be hard considering how secretive they can sometimes be. But a good way to start is by looking up things that they like and learning about their hobbies and interests.
Are you or someone you know a Capricorn? What are your favorite Capricorn personality traits? Share your thoughts in the comments section below!